A plausible explanation as to why SANParks suspended all its overnight bookings for July could-be that its staff members were residing within...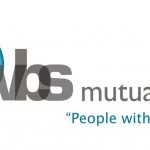 In a new twist in the Venda Building Society (VBS) saga, municipal officials, councillors (Mayors) and former members of the Limpopo ANC's...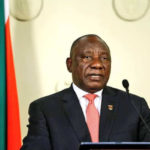 In what was arguably the second most anticipated live appearance by the president, Cyril Ramaphosa addressed the nation last night (Thursday evening)...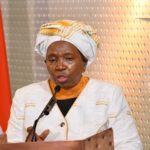 It appears as though the minister of CoGTA, Nkosazana Dlamini-Zuma still has the last laugh on the issue of cigarettes and the rights of citizens in this country.
Rain over the weekend across Limpopo was welcomed although it did not bode well for the cricket matches of the Limpopo Impalas...
"All golf clubs in Limpopo are autonomous and they are entitled to continue with their trade."This is according to Thinus Labuschagne, President...
Die uithaler flank van die Hoërskool Ben Vorster se eerste rugbyspan, Renzo du Plessis, wie veral tydens verlede jaar se O/18 Cravenweek...
The time for an opposing rugby team to score a 'cheap' try is something of the past. This comes after World Rugby...
Swemmers afkomstig uit Limpopo, oftewel wat gebore en getoë is in hierdie provinsie, maak steeds opgang op nasionale sowel as internasionale vlakke.
Carlo Abarth's "performance concept" went way beyond a quest for pure power, maximum speed, and acceleration. His concept was to give attention...