When the Premier of Limpopo announced last week that the needs of the people of Limpopo would be met with the launch...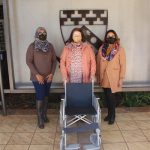 The President's Award (TPA) programme from Merensky High School is proud to announce the hand-over of yet another wheelchair.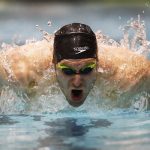 Swemmers afkomstig uit Limpopo, oftewel wat gebore en getoë is in hierdie provinsie, maak steeds opgang op nasionale sowel as internasionale vlakke.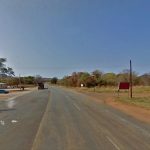 A number of motorists traveling from Tzaneen to Phalaborwa along the R71 through Gravelotte, have reported seeing strange white shoes running into...
Tharishca van der Walt van die All Star Equestrian Academy se perdrylesse vir kinders is weer in volle swang sedert die Covid-19...
Dog Noel is one of the founding members of the Ofcolaco Harriers Running Club and a veteran marathon athlete who has completed...
Cor van Heyningen van Tzaneen Marathonklub was Sondag een van derduisende atlete wêreldwyd wat aan die eerste virtuele 'Race the Comrades Legends'...
"All golf clubs in Limpopo are autonomous and they are entitled to continue with their trade."This is according to Thinus Labuschagne, President...
The time for an opposing rugby team to score a 'cheap' try is something of the past. This comes after World Rugby...
SAS Workshop in Tzaneen's New Industrial area was officially opened in December last year. Owner, Johan Bester, brought a world of knowledge...