An avid cyclist and well-loved member of the Phalaborwa community, Mike Holtzhausen (76) was tragically killed in a motor vehicle accident at the dawn...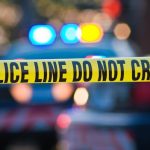 Daar is baie min oor die plaasaanval wat verlede week Woensdag, 8 Julie, op 'n hoenderplaas langs die Eilandpad plaasgevind het gerapporteer. 'n Bejaarde...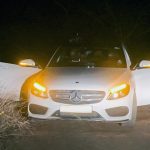 The spokesperson for the Limpopo Health Department, Neil Shikwambana was saved from what he termed "certain death" on Friday evening, the 11th of September....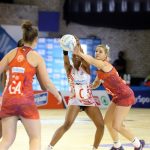 The Telkom Netball League (TNL) is South Africa's premier Netball tournament. The league showcases the best of South Africa's netball talent with coaches and...
Good news for petrolheads is that Motorsport South Africa (MSA) announced on Thursday the 16th of July that it has received full permission to...
Whilst the Tzaneen golfing fraternity were chasing birdies and possible hole in one's at the course of Tzaneen Golf Club on Saturday, the Limpopo...
Die Bosveld Jagters en Wildbewaringsvereniging (BJV) het 'n versoek op sy lede gerig sowel as die publiek wat steeds in besit is van die...
It is back to the shooting range tomorrow, Saturday, the 5th of September, as the new alert Level 2 regulations allows for the reopening...
Swemmers afkomstig uit Limpopo, oftewel wat gebore en getoë is in hierdie provinsie, maak steeds opgang op nasionale sowel as internasionale vlakke. Twee van hiérdié...
Just over a month after setting off on a mission to follow the entire land border of South Africa and track the Atlantic and...