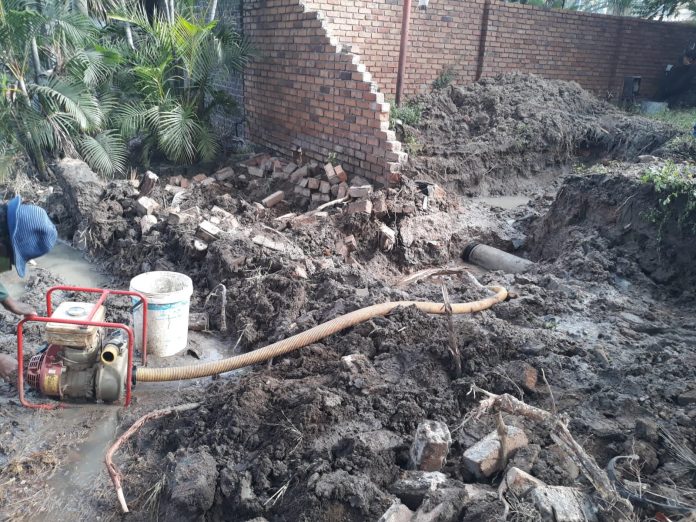 While the Coronavirus pandemic might have aggravated the Ba-Phalaborwa Municipality (BPM) communities' water crisis, the biggest problem is the municipality's neglecting of its duties to insure regular maintenance and upgrading of its water infrastructure. This is according to residents who have had to struggle with water issues for years and have had their complaints go unanswered for just as long.
A Democratic Alliance (DA) Ward Councilor, Sybrandt de Beer, noted that the municipality was still using the same water infrastructure installed 50 years ago. The aged infrastructure has started collapsing and this caused the deep-seeded problems to be exposed. In a conversation with Bulletin, De Beer stated that it was not just his ward, Ward 11, that was experiencing water issues, but other wards were also constantly facing the same issues. He added that nothing is done despite numerous and consistent complaints by the residents.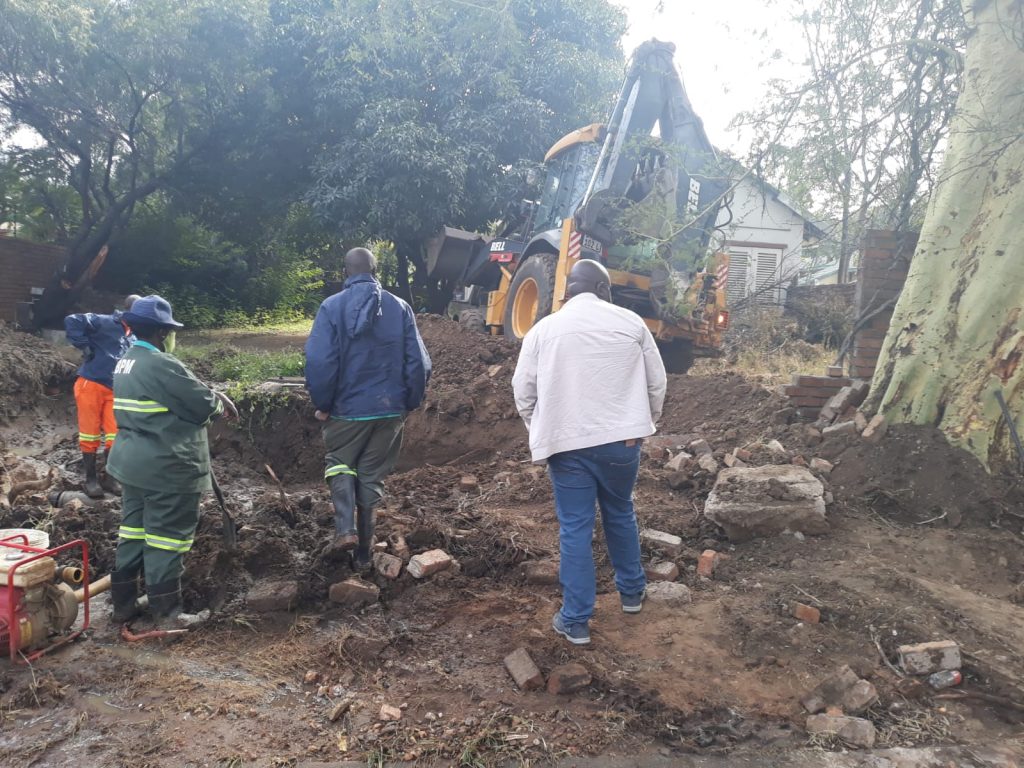 Over the past week, and for a period of no less than three days, residents in different sections of Phalaborwa were either left without any water or very little pressure that could not even flush a toilet. One of the primary schools, Phalaborwa-North (Red School) had to close their doors not because of a positive Covid-case, but because they had no water pressure.
In what has been described as a most confusing situation, the BPM just recently announced the addition of 50 general workers to their workforce. Despite this however, they are still only operating at 50% capacity which means that only eight technicians are tasked with dealing with water shortages throughout the entire municipality which includes not only Phalaborwa, but Namakgale and Lulekani and surrounding areas.
Because of the municipality's reluctance to cater to the needs of its residents, inhabitants living in Molengraaf and Frans du Toit Streets were catapulted back to the start of the century where they were forced to scramble for water from a burst waterpipe. Had they not rushed to fill up buckets at the burst pipe, they would have had no water in their households.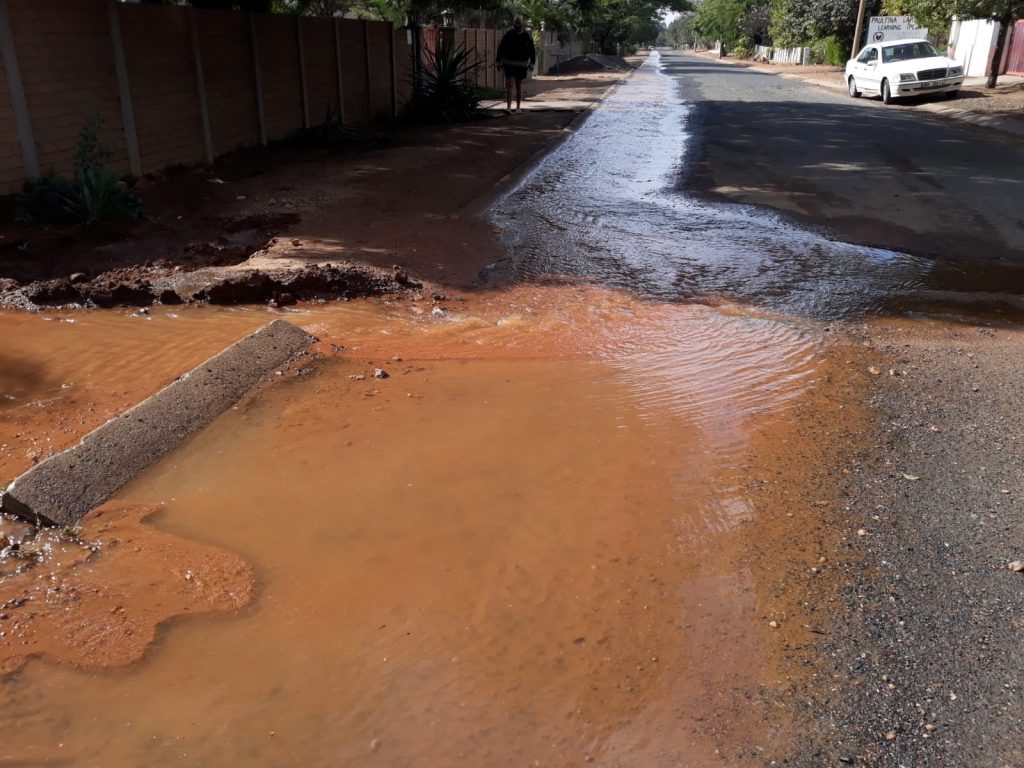 For four days the team of about eight employees battled with the burst pipe which kept erupting at a different place, four different times, along less than 100 meters.
Residents of Bosvlier and Houtbos Streets were without water and electricity for more than 24 hours after an excavator driver tasked with unearthing the burst waterpipe, even after being told where the electricital cables were buried, pushed the excavator bucket through those cables causing a massive power outage to accompany the municipality-induced drought.
Service delivery in the Ba-Phalaborwa municipality has become an epidemic of failures with residents still stuck with reference numbers of reported issues that still have not been attended to. In fact, service delivery has always been a problem in this municipality. It has in the past caused all the residents to come together and march to the municipal offices to demand service delivery and water. Promises were made by then mayor, Pule Shayi after his own daughter wrote a letter to her father begging for water at her school. Nothing has come of those promises and the residents are left to watch what was once the jewel of the North, turn into a rundown uninhabitable bush village.
A house in Nollie Bosman Street first had to suffer flood damage before a water leakage was attended to. The main pipeline on the R71 that supplies water to the Kruger National Park has also been gushing out squeaky-clean water for more than a month.
Water projects have been left unattended and barricaded in the middle of the road across town for many weeks and residents have had enough of it. Not only is the municipality's failure to attend to these problems wasting water, but it is also creating more potholes, which is another area the BPM have failed dismally in. Most of the delays are attributed to supply chain waiting for replacement parts for the damaged pipes or just a new waterpipe altogether. Affected streets include Aalwyn Street, Grosvernor, Prinsloo, Nollie Bosman and Gelderland streets.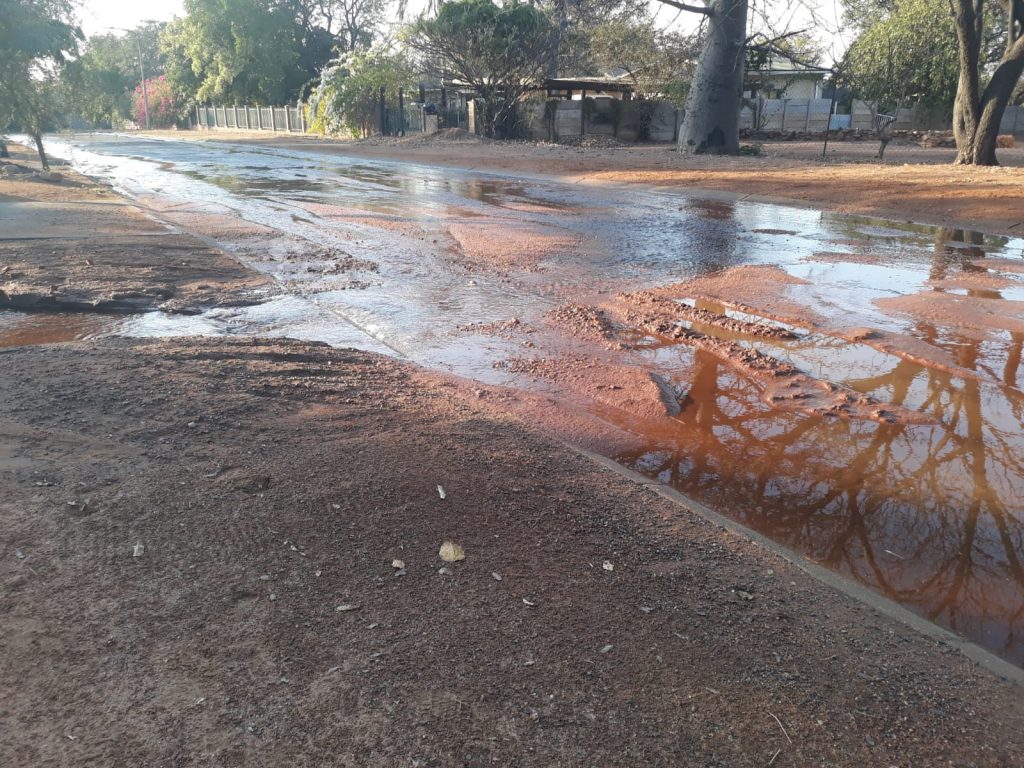 Jonas Mahesu, the spokesperson for the municipality found the time to respond to an inquiry on the issue. "We are encouraging people to report the cases to customer care instead of posting their situations on social media, that way we will be able to attend to it," he stated. Mahesu also acknowledged that the BPM was "facing challenges" regarding the broken water pipes across Phalaborwa as they were working with only a limited number of workers. He also admitted that the infrastructure was aged but said that they had reported the matter to the Mopani District Municipality.
The Mopani District Municipality Spokesperson, Odas Ngobeni, told Bulletin that there was a proposal by the district municipality to take over the billing from the Ba-Phalaborwa municipality, which would mean that they would take over the maintenance of the infrastructure as well.
"It is a matter that council will soon debate on and decide. Currently, we are not collecting anything from Ba-Phalaborwa Municipality. Until we take over that responsibility, we are not able to get any funding for maintenance of that infrastructure," Ngobeni told Bulletin.
Regarding the so-called "call" for residents to lodge their complaints with the municipality, ward councilor De Beer said that he had reported the water issues during the Executive Committee meeting and put it on record that the Customer Care register was not updated daily. "According to the register I have reported 11 issues, when in reality I have thus far reported 78 issues. I have proof of all of this as I have been phoning a man by the name of David at the municipality and sent him emails so that i have proof of my efforts."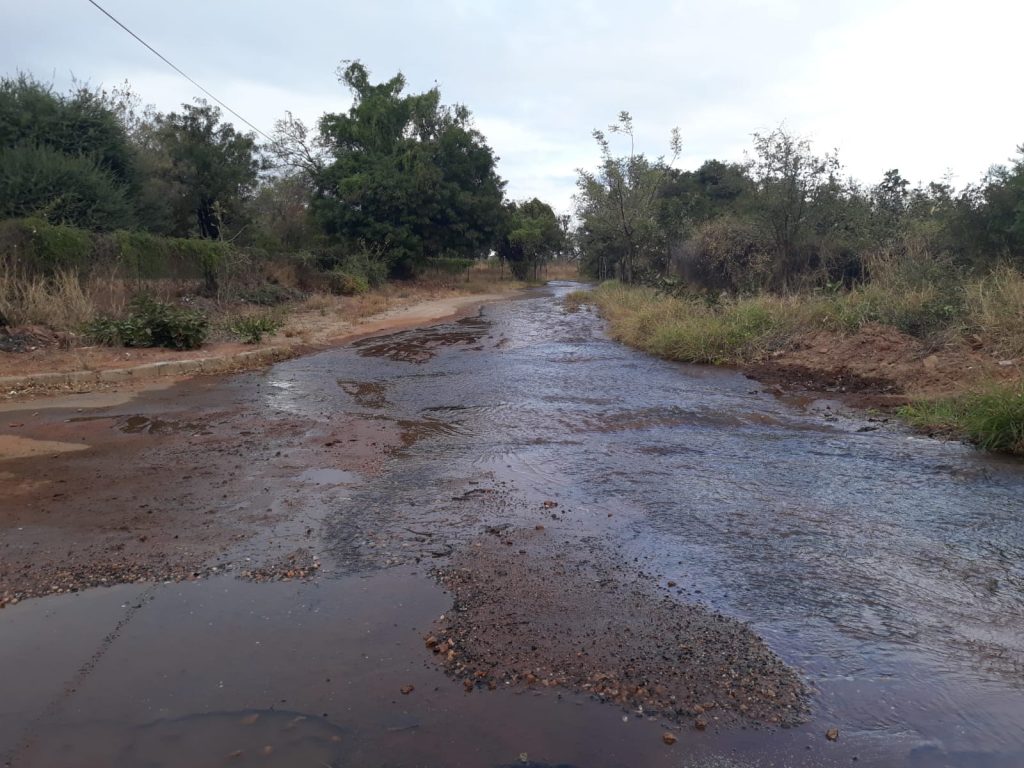 We will stay on top of this developing issue and report back to our readers if and when new information arises. We have also sent an inquiry to the Mopani District Municipality to find out the reasons for the taking over of the BPM maintenance and accounting departments.
**Editor's Note: It is heartwarming to note that spokesperson, Jonas Mahesu seems to have regained most of his communicative capabilities following at least 18 months of silence. This editor is still waiting for a response to an email inquiry sent to Mahesu on the 12th of December 2018 regarding suspicious activities recorded at the residence of a former municipal official in Baines Crescent.
>