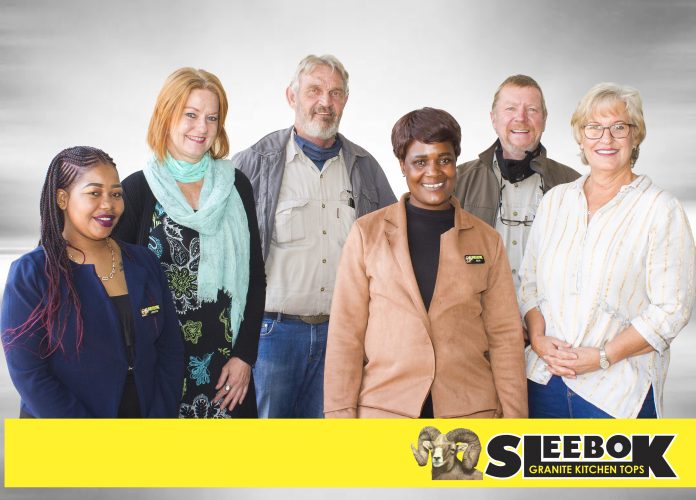 Times have changed. In a world gone topsy-turvy there is no longer room for half-baked, sort of, maybe or perhaps. The pandemic has changed all that, and from now on going forward, only the toughest, the bravest and those at the top of their game will survive. Like granite, the strong will stand sturdy in their tenacity and their expertise – no matter how they environment around them changes. They will stand unmoved. We have a lot to learn from granite.
Like the way you stand back and admire that perfect finish the granite countertop adds to your new kitchen. It is sturdy, yet smooth and makes a strong statement about the individual in who's house it serves. Come what may, water, chemicals, knife blades and even the occasional dirty shoeprint cannot impress its intentions upon granite.
There are many cheaper alternatives that may look the same, at least for the first few years, and may even seem better value given the price, but when the going gets tough they soon start to buckle. There is a saying that granite is timeless – one needs only to speak to any of the satisfied Sleebok clients to understand that this is more than an adage. Granite is such a hard material that it not only resists scratches and burns, but cutting on granite will damage your knife.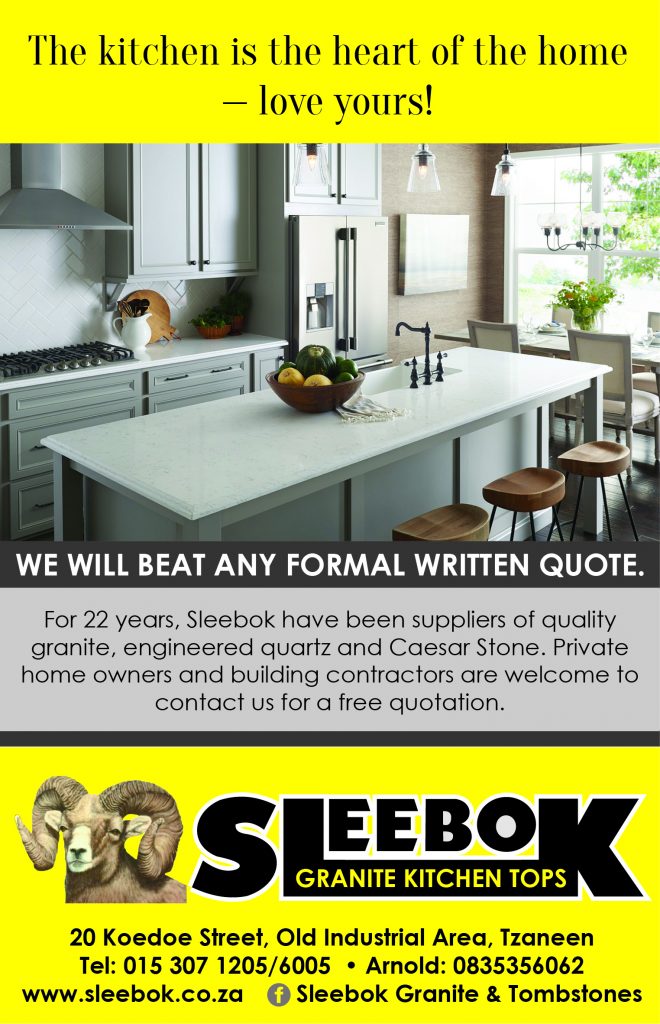 But there is a new material to compete with granite, which many claim to be an even better option for your countertops. Engineered Quartz. Quartz is as durable as granite and just as beautiful. For the past 22 years Nina and Guy van Heerden have been considered the experts in their field. With their team of installers and expert craftsman, Sleebok have been supplying quality finishes to homes and businesses for more than two decades without fail.
They are so knowledgeable and passionate about their business that most of the content in this article was obtained during a 20-minute walk through their factory in downtown Tzaneen. Factory Manager and material expert, Arnold Kok has been with the company for almost as long as they have been in operation and there is truly very little one can teach him about the trade – though he would argue that one never stops learning.
But there is one thing still tougher than granite and engineered quartz. Weathering more than two decades worth of economic turbulence, political storms and changing trade environments, Sleebok have proven through their own endurance and unbuckling belief in exceptional customer service, that the strongest element on Earth, is the human spirit. Strong like granite and as smooth as quartz, Sleebok is the perfect match for any kitchen, any time, any place, and if they are not yet featured in yours, well then you really need to call 015 307 6005.
>