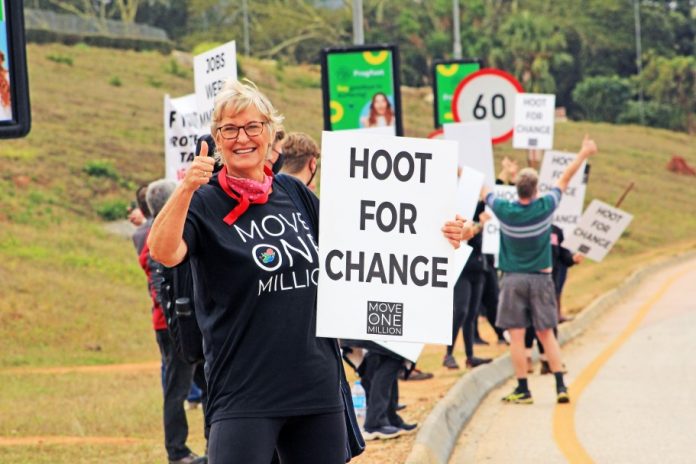 Supporters of the Move One Million group that was created on Facebook to give honest and law-abiding citizens of South Africa a chance to stand up and speak out against the corruption in government and the high crime levels, took to the streets in a friendly protest on Saturday to garnish support for their cause.
Residents from Tzaneen and surrounding areas joined this campaign on Saturday with thousands of other South Africans across the country. This protest attracted the support from 16 other countries who joined in solidarity with their South African brothers and sisters.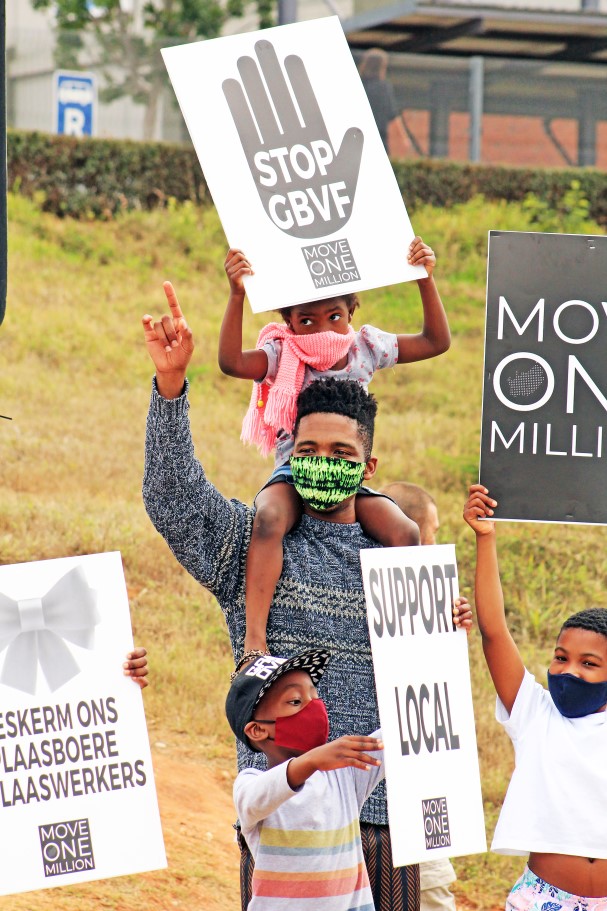 Tzaneen's protest was held along the R71-road in the vicinity of the Lifestyle Centre. The protesters held aloft various placards to encourage motorists passing by, to hoot in support.
There were three local women who played pivotal roles in ensuring that all regulations and protocols were observed. Rona McGaffin, Nina van Heerden and Tracey van den Dool worked tirelessly behind the scenes to meet with local law enforcement and ensure the necessary permissions were obtained and arranged for posters and sound on the day. Nile McGaffin manned the microphone while Guy van Heerden provided footage of the event through his drone.
A day before the event, Tzaneen SAPS Col Baloyi agreed that the protest could go ahead and arranged members of the local police station to oversee the gathering. Traffic officials and medical staff were also present.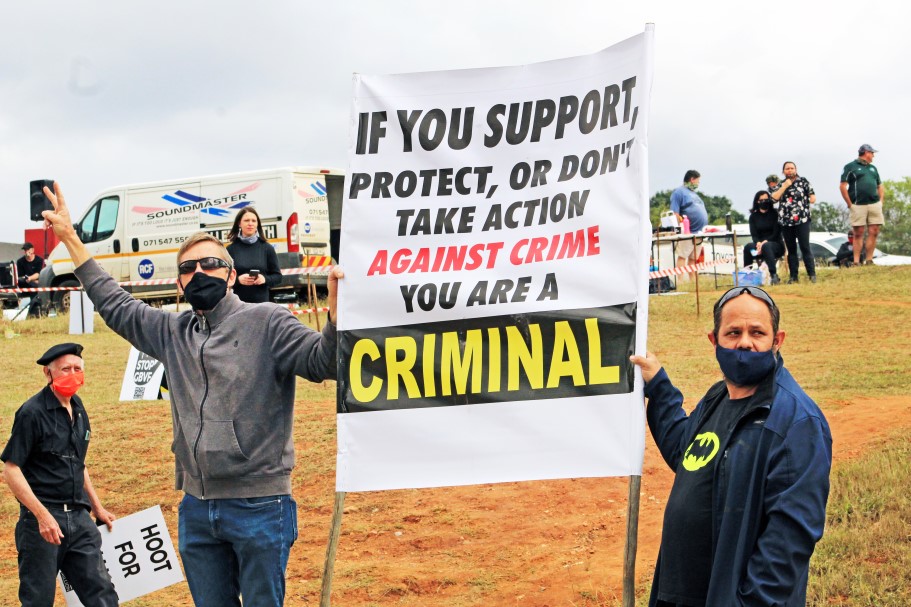 A demarcated area was set aside to allow no more than 50 people to come together and perform the now iconic "Jerusalema" dance off the hit single by local DJ Master KG which has become the unofficial anthem for peace in the country. There were no incidents of violence or public disorder during or after the event, and right on schedule at 11:00, the protesters handed in their signboards, cleaned up the area and went home. To gain more insight on the Move One Million movement which has set social media alight (Bulletin's live coverage of this event garnered a reach of more than 107 000 people on Facebook), visit the movement's Facebook page or read the interview we conducted with the originator of this event, Joanita van Wyk, in last week's Bulletin.
>