Raymond Motubase, a taxi rank chairman, was full of praise after a local mine refilled their vehicle sanitisers. "We have different mines surrounding Ba-Phalaborwa and it is only Palabora Mining Company (PMC) that has assisted us with PPE," he said. "We are really happy, and our customers are also happy because of PMC helping us out. It shows that they don't just focus on their employees only but everyone else."
PMC is no stranger to the Local Taxi Association of Phalaborwa and Lulekani area. The company, for the second time, went out to the taxi rank to educate, create awareness on the basic principles of hygiene practice for COVID-19 purposed on Friday, the 11th of September. According to PMC, the programme was a quest to re-fill the taxi driver's sanitising bottles with the objective of ensuring that both commuters and the taxi community were being disinfected before and after they handle money in the taxi.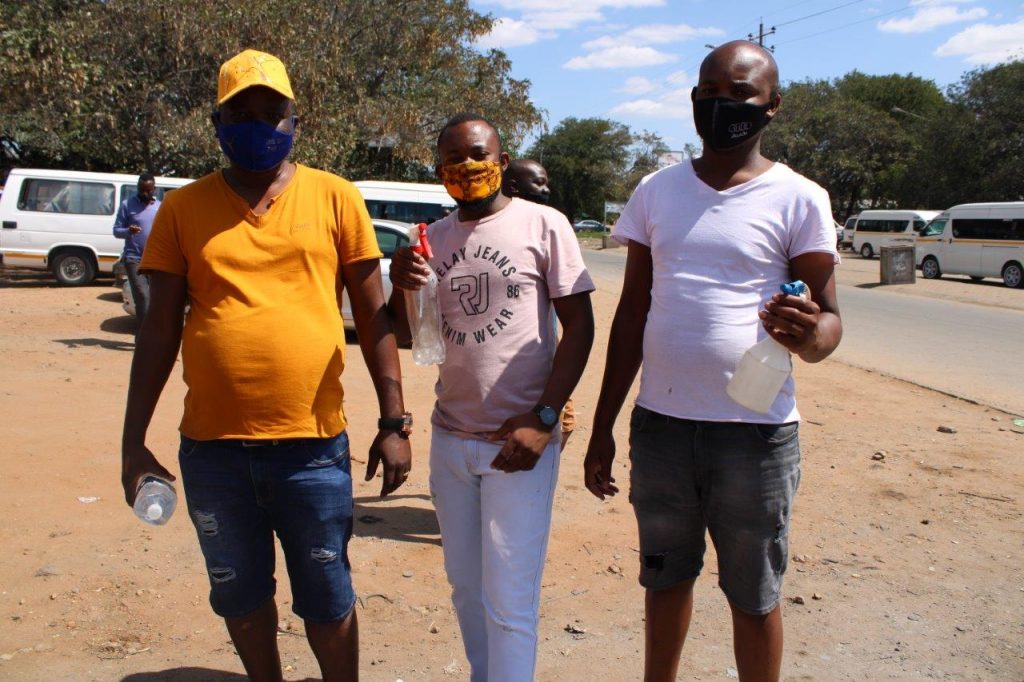 The Transformation, Stakeholder Engagement and Internal Communications Department in conjunction with the 'COVID-19 Busters' at PMC felt that giving sanitisers to the local taxi drivers was a step in the right direction to keep the community safe.
"Before we are employees of PMC, we are community members and therefore we care equally for your health and safety. This is a boost to the stock that you will be buying to protect yourself and your communities," said Nozipho Zitha, PMC Transformation Superintendent.
The outreach programme also included other strategic stakeholders from the Department of Health locally, Emergency Medical Services (EMS), Ba-Phalaborwa Local Municipality, South African Police Services (SAPS) and the local South African National Defence Force (SANDF) who make up the Joint Operations Committee (Ba-Phalaborwa JOC), who in turn shared knowledge on life lessons and prevention measures to stop the spread of the virus.
Colonel Rakhadani from the Mopani District, Zone 3, and Chairperson of JOC COVID-19 sealed the day with a strong message and cautioned drivers not to contravene the COVID-19 regulations. "We are still seeing overloading in taxis. Remember you are carrying people's lives", exclaimed Rakhadani.
The remaining sanitising 5 litre bottles were left with the Taxi Association Chairperson to continue empowering their members by refilling the empty bottles.
>