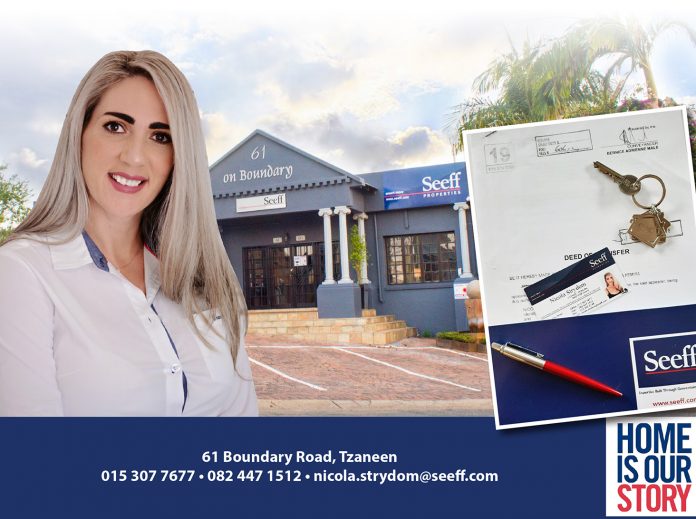 A title deed is the only proof any homeowner has that he/she legally owns a specific property. When selling your home, the original title deed is needed in order for registration to take place into the name of the new buyer.
A title deed is either held by the financial institution, in the case of the owner still having a bond registered over the property. At an attorney's office, in the case the attorney cancelled the bond on behalf of the owner. Or with the owner, should he/she received it from, and signed it out, with the attorneys for safe keeping.
Unfortunately, sometimes a title deed may get lost or misplaced.
So what happens in this case?
The Deeds Office needs to issue a certified copy of the deed.
This procedure would require that an affidavit in terms of the application for a lost deed is made. This should be signed in front of a commissioner of oaths, and the notice of one's intention to apply for a certified copy has to be advertised in a public newspaper that is circulated in the area the property is situated.
In order to do this, a procedure must be followed.
A lost deed application consists of three steps:
Transferring attorneys have to order a copy of the deed from the Deeds Office.
An advertisement has to be placed in a newspaper distributed locally, stating that the deed is missing and that the owner intends to apply for the registration of a replacement deed.
Once the advertisement has appeared, the transferring attorneys have to submit the formal application with an original advertisement to the Deeds Office. It then must be open for inspection at the Deeds Office for a period of two weeks. Once the two weeks have expired, the transfer can be lodged.
The above procedure is prescribed by the Deeds Office Regulations and has to be strictly adhered to.
There are also unfortunately costs involved in this process which a seller, or homeowner, needs to be prepared for.
These costs are calculated as follows:
R2 500-00 Attorney fee plus VAT
R700-00 Advertising fee for newspaper
R435-00 Deeds Office fee
Meaning, a seller shall be prepared for an out-of-pocket amount of R4 035-00
We therefore advise any potential sellers to make sure that their original Deed is in safe keeping to avoid any delays on a future sale.
>