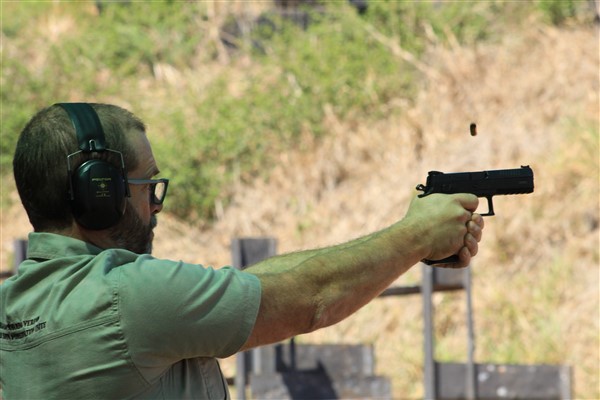 Die Bosveld Jagters en Wildbewaringsvereniging (BJV) het 'n versoek op sy lede gerig sowel as die publiek wat steeds in besit is van die ou groen wapenlisensies om so gou moontlik oor te skakel na die nuwe wit vuurwapenlisensies.
Die wit vuurwapenlisensie het onder die nuwe wet van 2000 die lig gesien. Die BJV moedig alle eienaars van vuurwapens aan om so gou moontlik hul bevoegdheid in plek te kry. Dit sluit die opleiding by 'n geakrediteerde instansie in en die aansoek vir 'n bevoegdheids sertifikaat of kaart wat deur die SAPS uitgereik word.
Die BJV het hierop gereageer wat spruit uit inligting wat ontvang was waarin die staatsprokureur se kantoor 'n opdrag ontvang het vanaf die SAPS om 'n aansoek in te bring om die 2009 interim hofbevel waarin groen lisensies steeds geldig beskou word, tersyde te stel.
Hierdie versoek word gerig, ongeag van die uitslag van die aansoek wat gebring word, dat so 'n persoon se bevoegheid reeds in plek sal wees vir die proses om 'n lisensie oor te kan dra en of vir nuwe aansoeke onder die nuwe wet van 2000.
Volgens Nico Wepener, die uitvoerende voorsitter van die BJV, is die organisasie bewus van heelwat persone, hetsy lede of die algemene publiek, wie steeds slegs die ou groen lisensies besit. Die BJV moedig mense aan om so gou moontlik hierdie aanbeveling uit te voer om hulself en hul wapens te beskerm.
Vir meer inligting en bystand rakende bevoegdheid en om die aansoek van vuurwapenlisensies, kan mense die plaaslike tak van die BJV, BJV Letaba-tak, 071 871 4710 gekontak word. Mense is ook welkom om 'n epos na letaba@bosveldjagters.co.za te stuur.
>