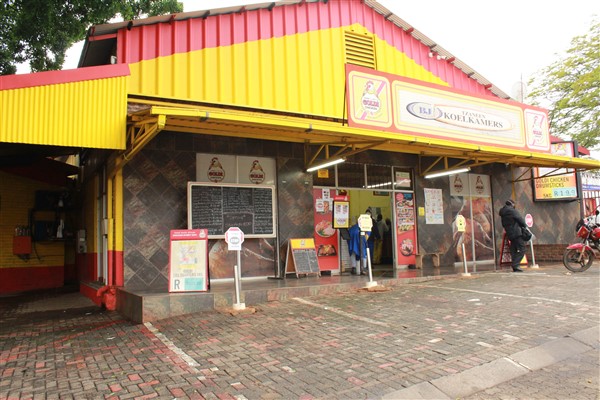 It was three decades ago, in 1990, that the now firmly established Tzaneen Cold Storage (Tzaneen Koelkamers) laid the foundations for the legacy that has quite literally become a local institution among retailers, caterers and the general consumers of the Greater Tzaneen area.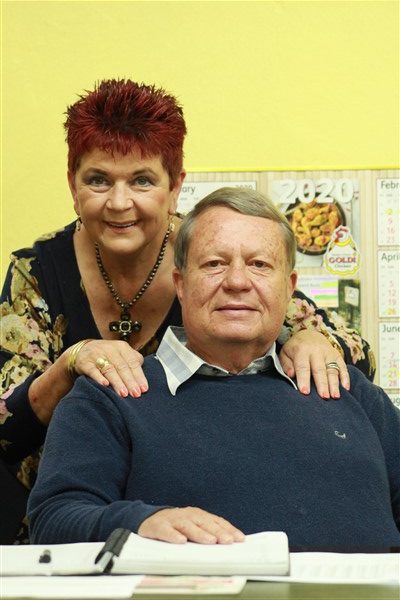 It was the second cold storage facility to be established within the BJ Group of companies at the time and was started with only 10 staff members under the ownership of Bennie and Sandra Jacobs. This popular store is still situated at the same address, 10 Impala Street, where it was originally established 30 years ago.
"We realised the need within the local market for a decent cold storage facility to service direct to the public," the Jacobs' said almost simultaneously. "We had to work hard to make a name for ourselves in a market which was already relatively competitive. It was sheer commitment which was ultimately the driving force behind the success of Tzaneen Cold Storage."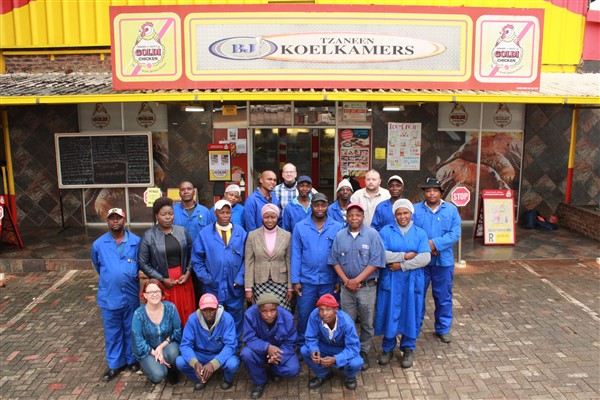 Many a business owner will tell you what it takes for the first five to ten years to establish a business successfully.
Tzaneen Cold Storage started off with just three product suppliers. Today, 30 years down the line, they boast with no less than 20 suppliers ensuring the best value for money and a wider product range to their client base.
According to the owners, Tzaneen Cold Storage always value the needs of its customers. In this way the business has managed to keep evolving, and adapting to the needs of its base.
"We believe it is important for a business to invest time in your personnel for them to perform their duties with dedication. Our personnel, is one of the reasons why we have continued growing in stature after all these years. Even after 30 years, Tzaneen Cold Storage is still dedicated to its employees who in return are still devoted to further establish and improve the business for the future."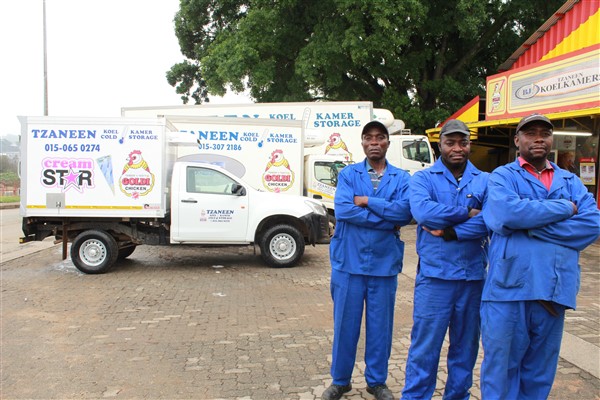 For entrepreneurs who are thinking of establishing a business, the Jacobs' said that hard work, honesty, excellent service, and quality products are the only means to start, and more importantly maintain, a business successfully.
"From management to the rest of the team we have respect and trust amongst each other. Cooperation with a clear communication system in place amongst all colleagues and most importantly faith in God, are the driving factors behind the successful 30 years of Tzaneen Cold Storage."
The Jacobs couple said the fact is that people need to eat. After 30 years in the industry the mission of Tzaneen Cold Storage will continue to provide affordable prices from its wide range of quality products to the public.
Some of the personnel have been working at Tzaneen Cold Storage since its inception in 1990. Bennie Jacobs said that the saying "you scratch my back and I'll scratch yours" comes to mind. In other words, if the employees take care of the business as if it is their own, we will surely look after their wellbeing.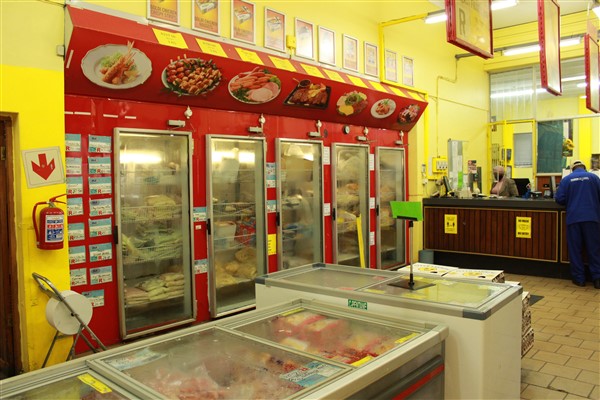 Here are the personnel who have long lasting working relationships with Tzaneen Cold Storage:
Robert Mabunda, driver and employed since 1990.
Albert Makwala, general worker and employed since 1991.
Alfred Mokgobi, storeman and employed since 1992.
Kenneth Baloyi, general worker and employed since 1995.
Phineas Malebane, driver since 2000.
Maggie Malatji, cashier since 2002.
For many a business owner it takes lots of commitment, time and hard work to be successful. But at some stage, especially over weekends and holidays, a person needs to switch off the lights and close the office doors behind you.
"With most of the personnel being employed for many years, it enabled us to train them properly. This makes it possible for Sandra and I to make time to go away on tours. We both love camping and in our spare time we like to tour across Southern Africa and visit countries like Namibia and Botswana."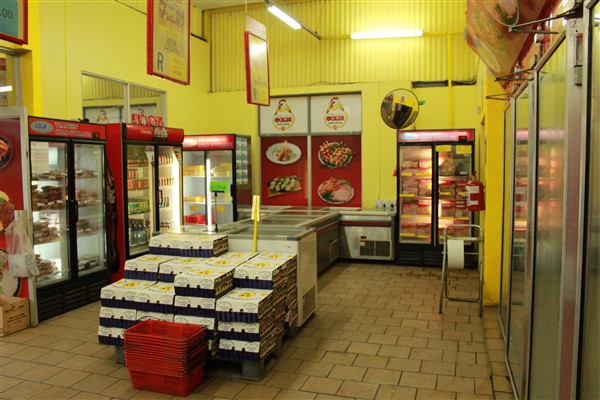 For many a person the mere thought of working with your spouse might seem to be quite a daunting task, as is the case with Bennie and Sandra Jacobs who have managed this so successfully over the years.
"We decided from an early age in our lives that we would like to work alongside one another, and it definitely worked out well for us. But it takes a lot of discipline, trust, respect, and tonnes of love for our Creator and for each other. We praise God that He blessed this business for so many years, we are so blessed by His greatness."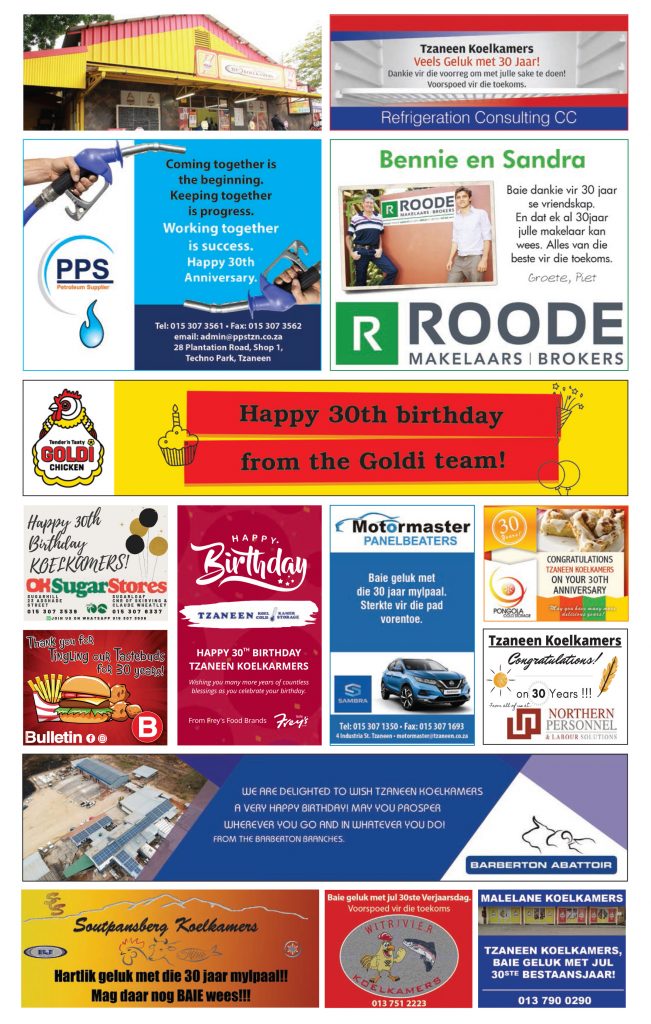 >