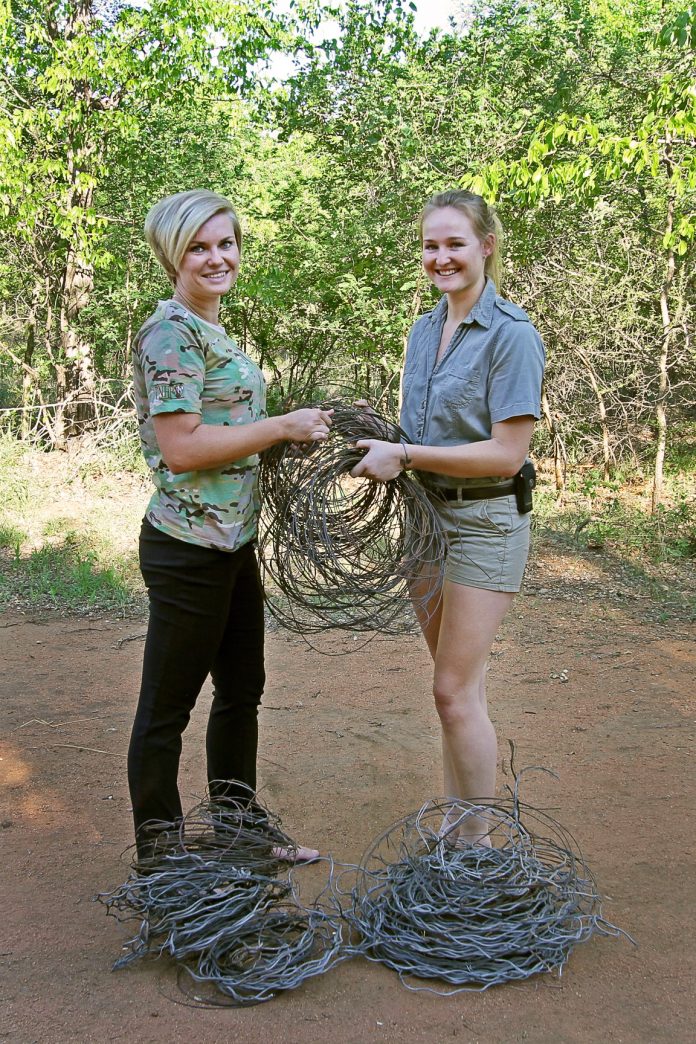 Wire and cable snares are illegally set by poachers to indiscriminately kill wildlife. Snaring is a low cost and relatively low risk way of poaching, but it has an immense cost to wildlife and to nature reserves and game farms.
According to conservationists, this method of poaching is becoming a bigger problem all over the world and it has escalated during the covid-19 lockdown period.
Rangers have their hands full trying to fight this ever-growing threat to wildlife and over the last 12 months, Phalaborwa Natural Heritage Foundation (PNHF) has removed over 300 such snares in just a 50 kilometre radius around Phalaborwa, saving countless animals and conservation resources.
These animals must carry the crude death trap around their necks, mouth's, or even legs whilst also enduring the horrific injuries that costs thousands of Rands to rescue and treat.
The PNHF recently donated 114 wire and cable snares to an organization called "Down to the Wire" which has found a way to repurpose the snares into something positive. These snares will be transformed into jewellery and the funds generated from sales are used to fund conservation operations like the rescue and treatment of many snared wild animals.
During 2020 alone, they covered the veterinary fees to treat and rescue many animals ranging from wild dogs, spotted hyena, buffalo, giraffe, zebra, waterbuck, and warthog. Many of which were rescued through the PNHF.
"A piece of wire, now worn by the world, to create and spread awareness for the love of wildlife. When holding it in your hand, it is just a piece of wire with a loop here and a knot there, but placing it in the hands of a poacher, it becomes deadly," said Lilly Otto from Down to the Wire.
>