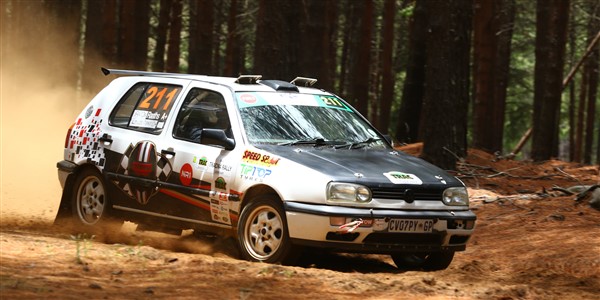 The final two rounds (five and six) of the National Rally Championship (NRC), the TRAC N4 Rally, took place around Dullstroom on Friday the 27th and Saturday the 28th of November.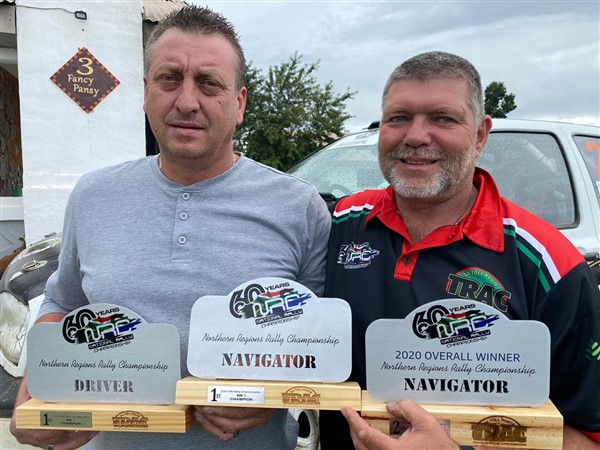 Several of the Northern Regions Rally Championship contenders also entered again for these two rounds. Such as Tzaneen's rally co-driver Louis Menge who indicates the road ahead for Pretoria driver Anton Raaths.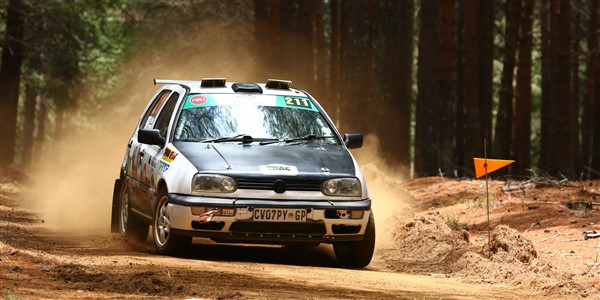 This pair who competed this year in the NR1 class of the Northern Regions Rally Championship with their Mark1 VW Golf. As Menge explained afterwards, they had quite an eventful outing in both last two rounds.
Nevertheless, the consistent performance of Raaths and Menge throughout the shortened championship due to the Covid-19 pandemic was good enough for them to be crowned as the 2020 Northern Regions Driver and Navigator Champions in their respective class, NR1.
Menge also received an award for his overall second place of the Northern Regional Championship Navigator Championship.
Menge said in Friday's rally event consisting out of five stages, they ran into trouble with a broken shock absorber in the first stage. They managed to finish the stage and team manager and mechanic Harry Venter had to spark at the next service point to get Raaths and Menge going again.
"We just could not get the shock problem solved from there on and subsequently we crashed out of the event in the last stage of the rally. Raaths had another car available which was based in Pretoria, and he ordered that it be brought to Dullstroom for the next day's rally."
"Although this is a newer version VW Golf, it has much less power than the Mark1 Golf we usually compete with. The Citi Golf performs way better, but we had no choice as to carry on with the second car."
It was not all plain sailing for Menge and Raaths on the second day and final round of the rally championship. They picked up again some mechanical troubles in the early part of the rally in stage two when the car suffered a broken CV joint.
"We could not fix the car and failed to complete the stage. We then continued to race, although under Super Rally Regulations, which means we won't be able to score points even if we do finish in a competitive position."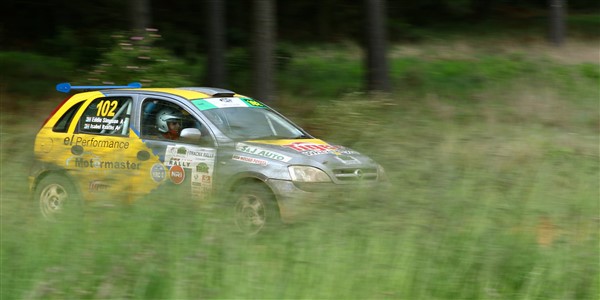 "The rally was really great, although it was quite tricky especially in the forest plantations with consistent mist and muddy conditions making it a challenge for all the teams. But we are incredibly happy with the end result to bag championship titles. I would also like to congratulate and thank the whole team for their immense teamwork and incredible positive spirit."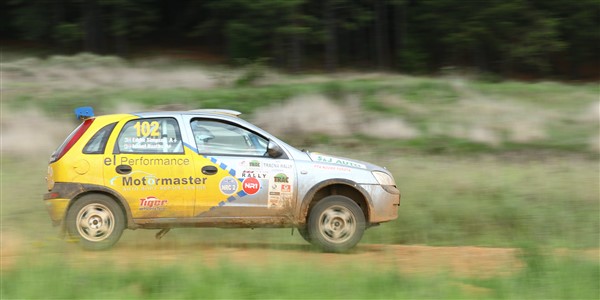 The final two rounds also saw a welcome return to an old rally stalwart from Tzaneen, Eddie Simpson, who after two years due to illness competed in his class NR1 Opel Corsa. Simpson partnered with Raaths' wife, Isabel, who navigated the route of the rally.
>