Riders from the Insect Science Mountain Bike (MTB) Team competed well against an array of fierce competitors this Sunday past, in the third round of the 2020 Nissan Trailseeker Series. This event was held at the Van Gaalens Cheese Farm in North West from the 18th to the 20th of September.
The three riders, Keagan Bontekoning, Alan Gordon, and CP van Wyk, competed against some of the top MTB riders in South Africa. The race was won by the sub-veteran rider Philip Buys who posted the fastest time of 02:13.24.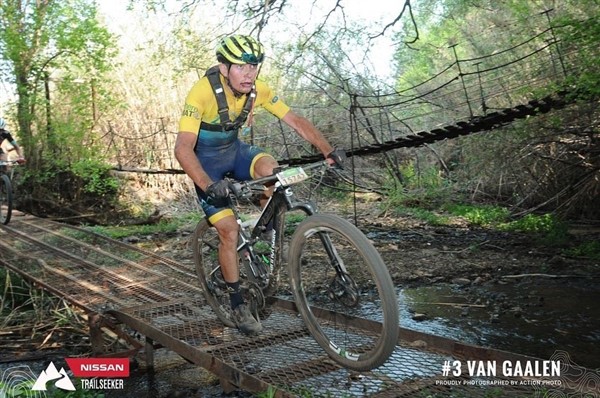 A total of 358 riders entered for the 60km main race, albeit not all at once off course to keep in line with the Covid-19 safety regulations. Bontekoning, who participated in the men's senior division was ninth overall with his time of 02:15.16. Hot on his heels was Gordon in 10th place with a time of 02:18:03. Gordon participate in the Sub-veterans category. Van Wyk also competed in the senior class along with teammate Bontekoning, and posted the 12th fastest time of 02:19:06.
The fourth event in the Nissan Trailseeker Series will be held on Saturday the 10th of October at one of South Africa's most popular holiday resorts and private game reserves, the Sondela Nature Reserve in Bela-Bela.
There are different race categories which riders can enter to experience the best value available in the industry. Late entry fees apply from Thursday, before the race and on race day. This event will consist of a long race division of 59km with the entry fee of R350. The half-marathon race of 35km costs R280 to enter. For the less serious riders there will be a 20km Fun Race with an entry fee of R200.
In accordance with announced Government Regulations, the Nissan Trailseeker Series will be sub-divided into five separate events over the weekend. Each event will have a separate start time and will be limited to only 500 participants to ensure that there will never be more than 500 people on the venue at any given time.
>