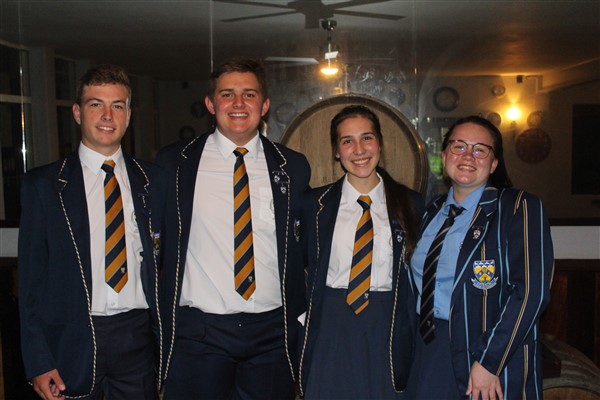 Holding the reins in the largest school hostel in Limpopo is not a walk in the park, according to Louis du Preez who is the marketing manager of Merensky High School.
At this school, more than 400 learners are regularly referred to as the "heartbeat of the school". These boarders are annually managed by a dynamic group of leaders. This new hostel leadership for for 2020/2021 was inaugurated on Thursday the 15th of October.
A host of proud parents together with Arno Last who is the hostel father and the hostel mother Irma de Lange (hostel mother), as well as the school's executive management, listened to the farewell messages of the retiring head leaders, Duan Gubitz and Suandrie Corbett. This occasion was held in Merensky's Appetito restaurant garden. The new heads, Abrie Whelan and Abigail Caldeira, officially took over the reins from them. In addition to their general duties, the group of hostel leaders meets regularly to plan for the reception of the largest group of hostel skivvies (gr.8 learners or also referred to as greenhorns) in the history of this school, according to du Preez.
>