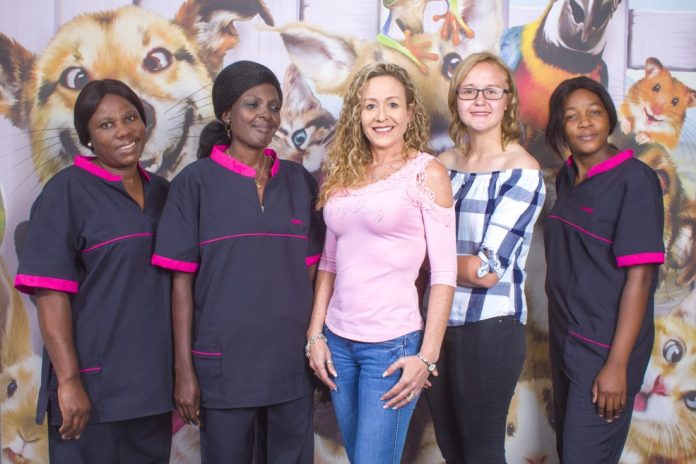 Tzaneen's canines are wagging their tongues about the stunning new premises opposite Minitzani Park in Boundary Street. Lorette van Vuuren has long since been a favourite in four-legged circles as the lady with the magic hands. Her boutique, Beauty and the Tramp is sure to become the area's hangout to be seen at, for pets from all walks, after it officially opened for business on Tuesday morning.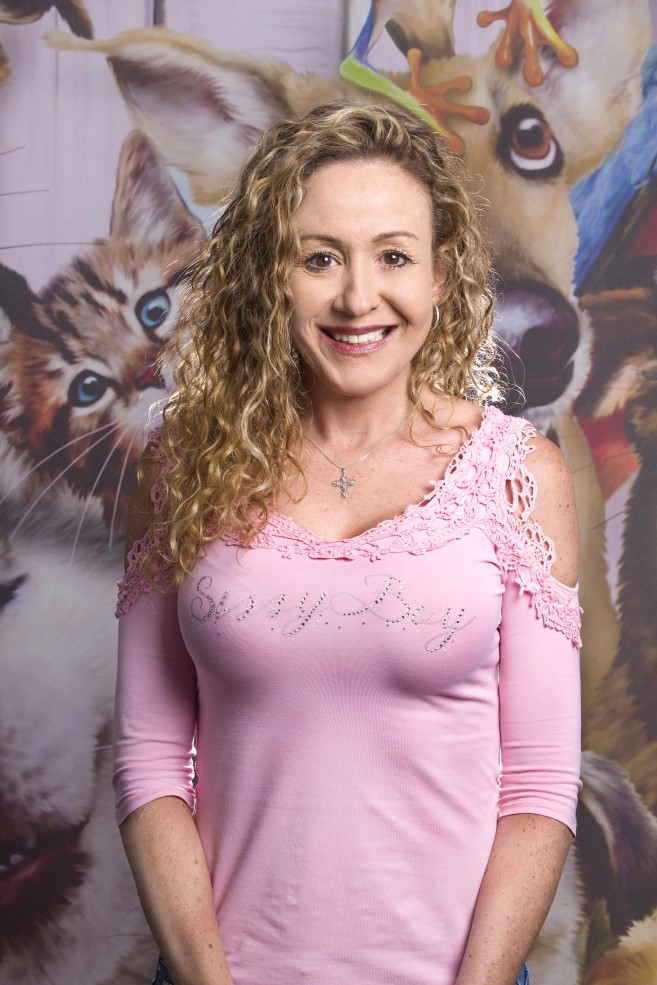 For the past seven years Lorette has been pampering the furry loved ones of Tzaneen's families through her specialist services which includes manicures, shampoo and conditioning and a descent trimming where necessary. For the better part of the last few years she has been running her parlour from her home, but the demand has necessitated the establishment of an official hangout and so it was that the old DVD shop in Boundary was transformed into the luxurious spa it is today.
"You know, pets have a sense of humour that differs from animal to animal. They have attitudes, likes and dislikes and many of my regular customers have told me that their pets get super excited whenever they see my little 'pet taxi' stop outside their home. I form a relationship with the pets more than their owners actually!" said Van Vuuren with a chuckle.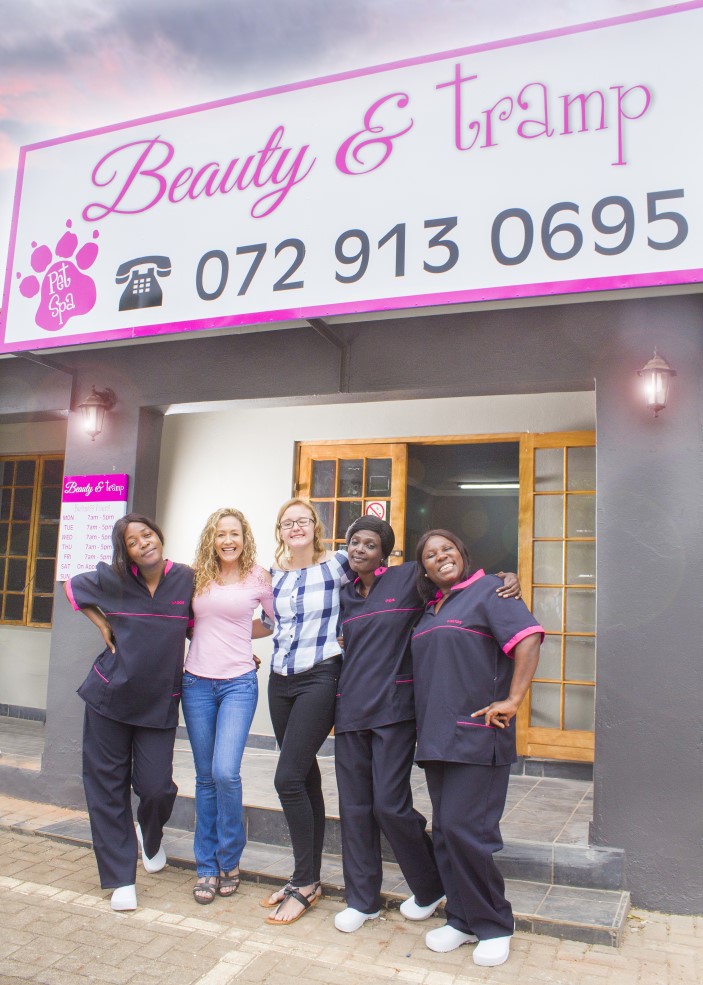 Though the parlour makes it very easy for anyone to drop off their pets for their monthly mani/pedi, the 'pet taxi service' will still be collecting and delivering clients where the need arises. Hours of operation are from 07:00 to 17:00 Mondays to Fridays and bookings are essential to avoid congestion and disappointment.
"We operate on a first come, first served system with weekly or monthly contracts available. Basically we offer shampooing and conditioning, grooming, teeth and ear cleaning, nails and just lots and lots of pampering goodness for all pets ranging from dogs and cats to angora rabbits. We unfortunately do not treat reptiles, birds, husband or mothers-in-law's, but all the rest are welcome to give us a call."
>