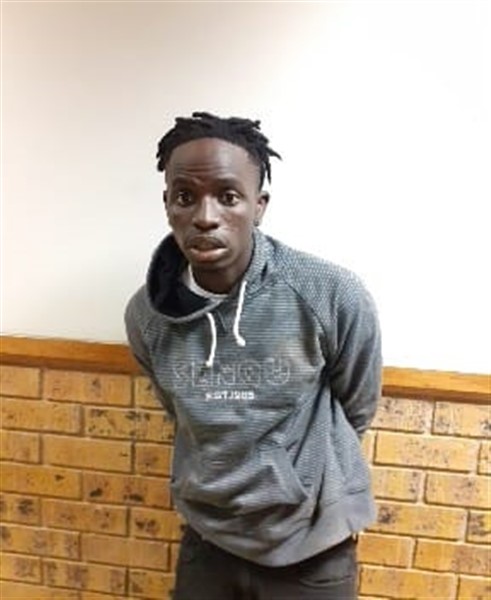 A dangerous criminal arrested in the Haenertsburg area in June this year has escaped from the police holding cells. According to the provincial police spokesperson, the 21-year old awaiting trail prisoner, Ashley Gundani, escaped from the Haenertsburg holding cells on Sunday, 30th of August during a routine service of the cells. The police did not explain exactly how he managed to escape.
"This escapee was arrested for burglary residential, rape, kidnapping and he is potentially a dangerous criminal," said SAPS spokesperson Col Moatshe Ngoepe. "Following this incident, the special Task Team was activated, and members have been working tirelessly around the clock tracing the suspect with no success."
Bulletin confirmed that the suspect grew up in the Haenertsburg area and therefore knows the area extremely well, which may be the reason why the police are struggling to find him. A source from the area alleged that on the eve of his escape, the suspect assaulted a woman in her home approximately an hour after he fled from the cells.
"He committed a series of these serious crimes in the Haenertsburg, his profile process was still unfolding at the time of his escaping to determine whether he is connected to more cases in other areas or not," said Ngoepe.
"The guy escaped at 17:40 and Haenertsburg Neighbourhood Watch and CPF were only notified an hour later. At approximately 19:05 that evening I heard terrible screams coming from a few houses away and I radioed it through and within minutes about 15 residents and members of the neighbourhood watch and the CPF arrived at the scene."
The source explained that the woman who lived in the house had just moved in that weekend. Her attacker had reportedly waited for her to come home and then pounced as she entered. This is the same house where a woman was attacked by the suspect in June. "He would not have known that a new woman had moved into the house, because he was behind bars during that time, but it seems he returned to his old stomping grounds," our source speculated.
The search for the suspect continued until after 22:00 that night before being called off and at the time of going to print the police had still not come any closer to tracking Gundani down.
>