Two occupants of a motor vehicle, both partners to separate people, died in a collision on the R71 main road on Friday night, the 3rd of July.
According to information received from the police, upon their arrival at the accident scene, they discovered a VW Golf TSI with no occupants and a white Renault Sandero with two people, a male and a female, who were certified dead on the scene by the emergency personnel.
It appears as though the two died on impact.
Voluntary Medical and Rescue Technologies and Mopani District Fire and Rescue had to use vehicle extrication equipment 'jaws of life', to remove one of the bodies that was still trapped inside the Sandero.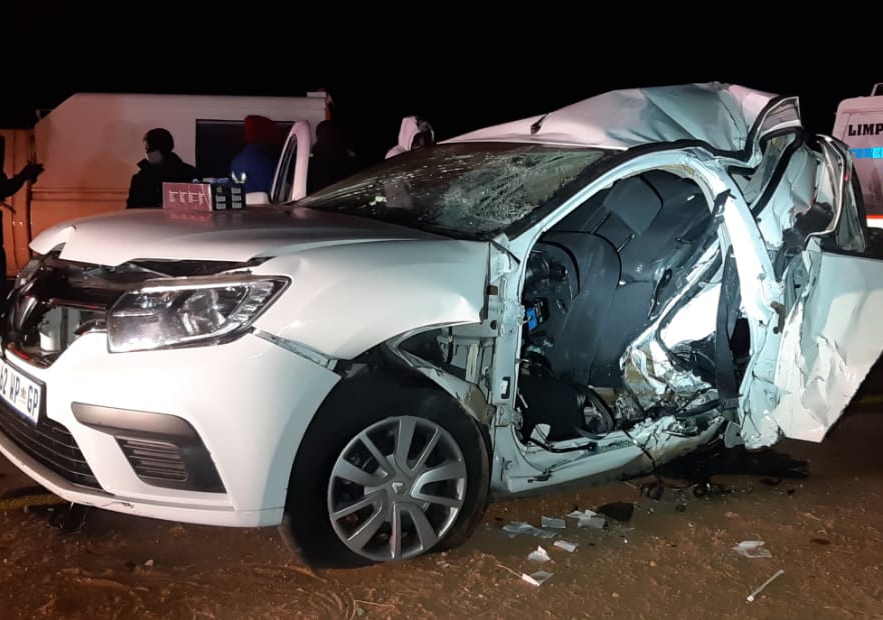 The police in Namakgale, Phalaborwa, have now started investigating a case of culpable homicide. The preliminary police investigations revealed that the two vehicles collided head-on.
New information has since emerged that the vehicles in actual fact were not in head on collision, however it was rear-end collision as both vehicles were travelling in the same direction.
The male driver of the Volkswagen, a 35-year-old who is known to this newspaper, was initially reported by passerby's to have apparently fled the scene on foot, however the police revealed that he had not fled the scene, but had instead run to report the matter at the police station and find help. He escaped the accident with only minor injuries.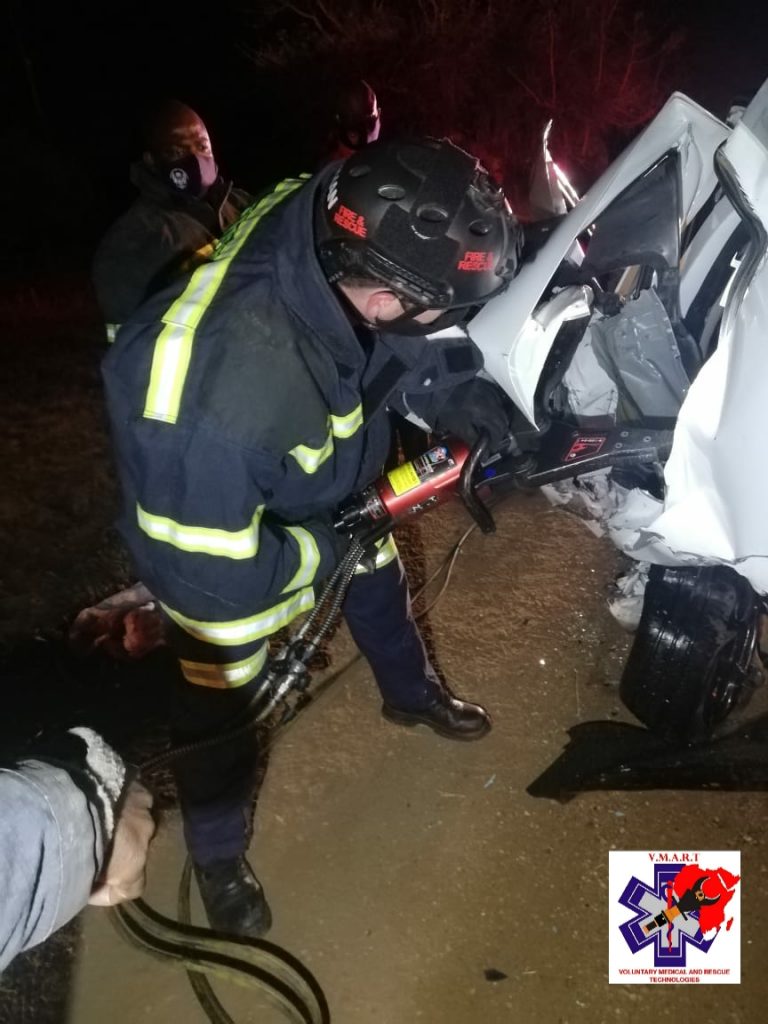 The deceased were identified by the police as 27-year-old Kgaugelo Motshabi, who was from Namakgale and 52-year-old Joseph Makhoba from Phalaborwa.
At the time of going to print there were no funeral arrangements in place and the family could not be contacted for comment.
>