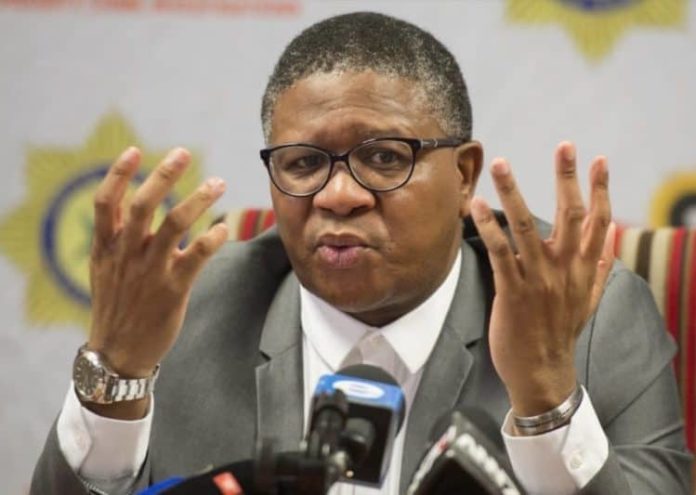 In a briefing on Thursday afternoon (yesterday, 16th of April) by members of the national command council on Covid-19, the minister of Cooperative Governance and Traditional Affairs (COGTA), Nkosazana Dlamini-Zuma and the Justice and Correctional Services minister, Ronald Lamola, attempted to offer the nation clarity on the regulations pertaining to the extension of the nationwide lock down.
The first phase of the lock down ended yesterday and ushered in the second phase after President Cyril Ramaphosa extended the quarantine period by a further 14 days last week. This was because of the increase in the Coronavirus cases recorded nationwide.
The State of Disaster regulations, which were gazetted on the 18th of March this year, have seen many changes (three amendments so far), and still more are set to come as the leaders of the country get to grips with the current Covid-19 emergency. Dlamini-Zuma made it very clear in her address during the televised briefing, that, as the situation "evolves", more regulations and ministerial directives might become necessary.
**Editor's note: This all sounds too Orwellian for comfort. It is almost as if these ministers are enjoying the power they have over the lifestyles of the people of this nation, a little too much. Either that, or the existing Disaster Management Act was truly lacking in clear directives which prompted the current cabinet to systematically rewrite it?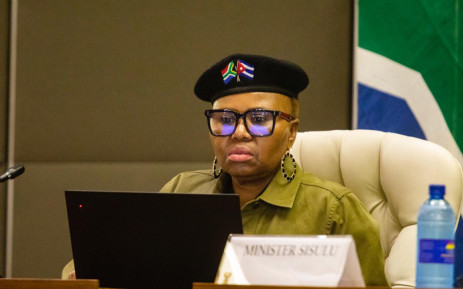 Social Development Minister, Lindiwe Zulu, issued a directive which explains the procedures and protocols which are to be observed and followed by the non-profit, faith-based and community-based organisations involved in running facilities for the vulnerable. These include substance abuse treatment centres and halfway houses, child and youth care centres, shelters for the victims of crime and violence, old age homes and frail care facilities, residential facilities for persons with disabilities, community- and home-based respite care facilities, 'community nutrition development' centres, services related to the 'social relief of distress, drop-in centres and cooperatives. This "order" focuses on measures aimed at enforcing social distancing – among other things by prohibiting visits and the release of facility residents.
It is not clear what the temporary homeless shelter at Jetty 3 in Tzaneen qualifies as, but by all accounts, one would assume it would be a 'halfway house'? If that is the case, then the Jetty 3 facility is currently in breach of these regulations as the homeless people housed there have been seen exiting the Jetty 3 grounds regularly. Individuals not affiliated to any political institution, and not registered with any essential service organization, claiming to be volunteers, have been seen at the site every day since the start of the shelter, even enjoying some of the meals being prepared for the homeless. There have even been instances where the "officials" manning the site, were spotted enjoying a braai on their camping chairs. This morning we counted 14 unmarked vehicles parked next to the tents on the grounds.
Other amendments to the lock down regulations that would be of interest to our readers include the following:
SASSA grants
As of May, the monthly payments of social grants and pensions will be staggered over a few days in order to protect the disabled and the elderly from the hordes of people who rush to the payment centres at month end. It would appear as though government learnt their lesson from the royal abortion which was the April pay outs during the start of the lock down. As from the month of May 2020 disability and Older Persons Grants will be paid from the 4th day of the month. All other grants will be paid from the 6th of every month.
Some older persons use one card to also receive child support and foster child grants. In such cases they will be able to access all linked grants from the 4th of every month. Once the money is in the account, it will remain there until it is needed.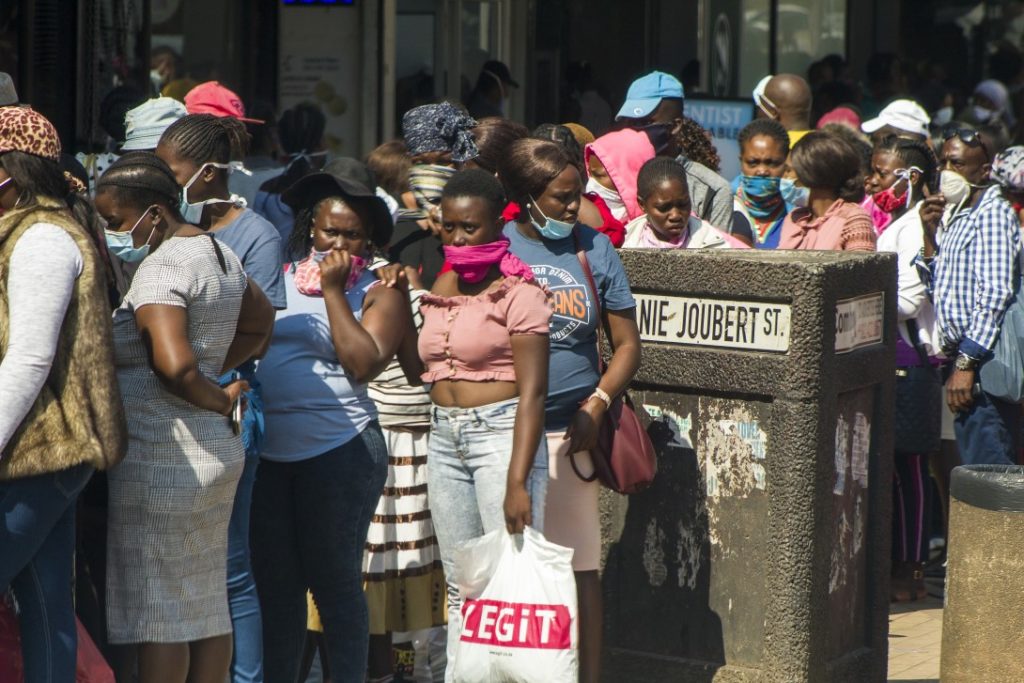 "Money deposited into your account is safe and will not be taken back if not used. There is no need to rush to withdraw cash on the first day we deposit it into your account. The SASSA card can be used as a debit card to pay for purchases, therefore it is not necessary to withdraw cash and thereafter purchase goods with the cash," SASSA CEO, Busisiwe Memela, pleaded with beneficiaries.
Funerals
Movement between a metropolitan or district area, or province, by a person wishing to attend a funeral shall only be permitted if the person wishing to attend the funeral is a spouse or partner of the deceased; child of the deceased, whether biological, adopted or stepchild; child-in-law of the deceased; parent of the deceased whether biological, adopted or stepparent; sibling, whether biological, adopted or stepbrother or sister of the deceased; grandparent of the deceased, or a person closely affiliated to the deceased.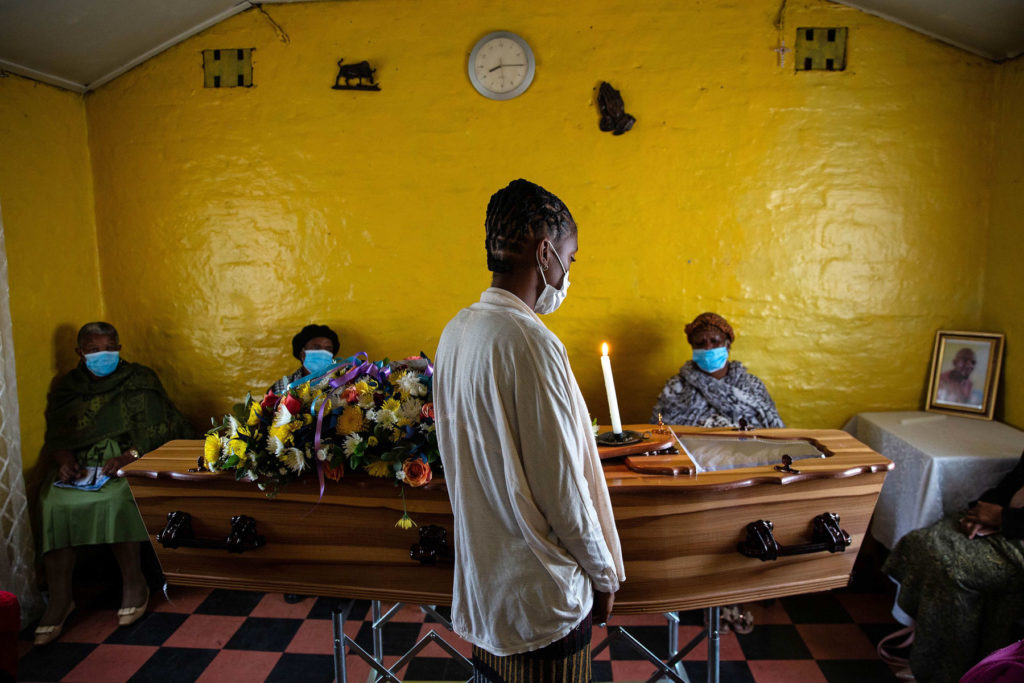 "Closely affiliated" in this sense is explained as a person with parental responsibilities and rights in respect of the deceased; or a person who had developed a significant relationship based on caregiving, psychological or emotional attachment to the deceased. Funerals are still restricted to only 50 people. Night vigils are still not allowed. You will still need a permit to attend the funeral and this can be obtained from a magistrate or SAPS station commander.
Cargo and transport
The export of wine is permitted alongside agricultural exports, but it still illegal to transport alcohol. This has had the unintended consequence of allowing the transportation of wine for exporting, while it was still illegal to transport alcohol. "The movement of wines destined for export markets is one area we will review. In a nutshell, we are no longer allowing movement of wines," explained transport minister, Fikile Mbalula. "In relation to movement of minibus taxis, our law enforcement counterparts flagged a critical challenge that once taxis complete their morning run between 05:00 and 10:00, these taxis park at the rank, resulting in a mass gathering of drivers at these ranks which is prohibited. These taxis should be parked at places where they ordinarily park overnight and drivers should return to their homes to avoid indirect gatherings. We will attend to this matter immediately and revise the relevant Directions."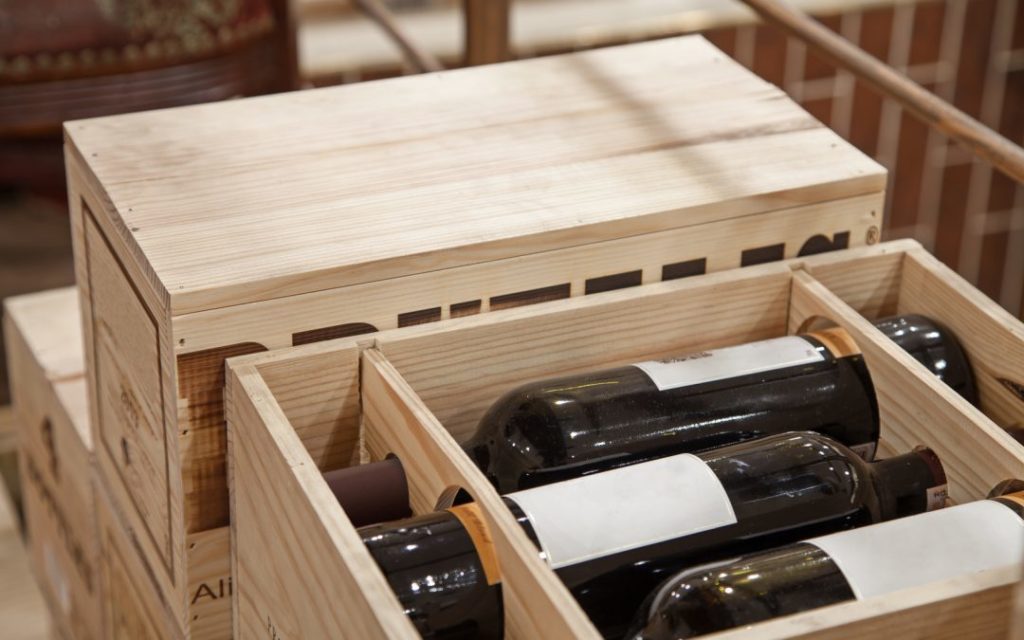 **Editor's note: Does this directive apply for taxis based in the Independent State of Claude Wheatley? How will these rules be policed? Will the traffic department finally make their presence known in this area and reprimand their employees for breaking the law?
The former sports minister turned logistics law maker continued by saying that all cargo will now be allowed to be moved. "At the beginning of the lockdown, movement of cargo on our roads, air and at sea was limited to essential cargo. We subsequently revised this to allow movement of all cargo."
This has brought about another series of unintended "challenges" it seems. Now that all cargo is allowed to move, the consequence of this movement is that inbound cargo gets stuck at port, as some businesses that are required to enable the movement of this cargo to their final destination, are not operational during the lockdown.
"Our ports of entry are not designed to function as warehouses for inbound cargo and this then creates a blockage at port. This matter will be addressed in a Direction that will be finalized in consultation with our Trade and Industry counterparts."
Transporting people
Strangely, the restrictions on the movements of employees of the Independent Electoral Commission (IEC) have also been reduced. It seems strange that IEC employees are deemed essential workers during a state of emergency.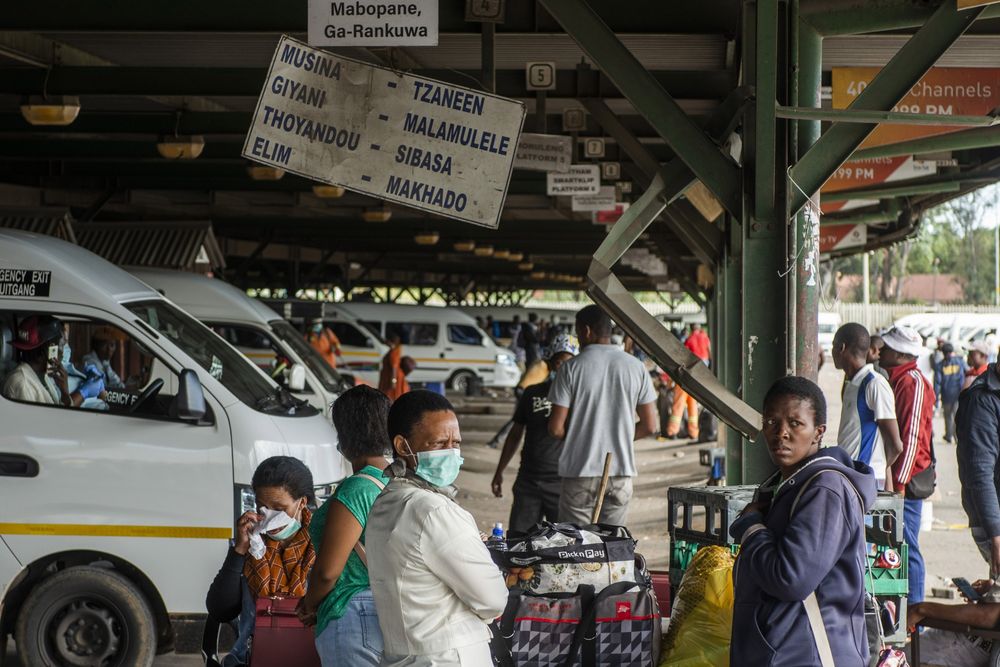 Bus services and e-hailing services shall not carry more than 50% of the licensed capacity. Taxi services shall not carry more than 70% of the licensed capacity and private vehicles shall not carry more than 60% of the licensed capacity. (It is unclear to this writer what 60% means. Does it mean two adults and a child, or two and a half adults – in which case two people measuring 1.9m in height and one person measuring 1.6m in height?)
If a person who needs to conduct an essential service has no means to get to work, you as the employer must make a plan to transport that person. In this instance however, the rules say you are not allowed to exceed more than 50% of the vehicle's licensed capacity. (Equally confusing. What if your only way to organize transport for your essential worker is by paying for his or her taxi fare?)
Retail
Products for the care of babies and toddlers have been deemed essential items. This means that any goods including nappies, baby clothes, blankets, towels and other essential accessories for new-borns, infants, and toddlers up to 36 months old can be sold in retail stores everywhere. "We have been in contact with the CEO's of the large retailers, who have undertaken to sell these products at prices which simply cover their basic costs of production and distribution for the period of the lockdown," said Sidwell Medupe, spokesperson for the department of trade and industry.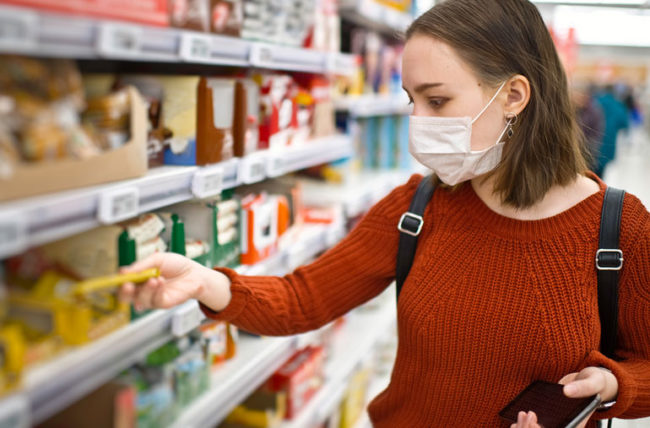 Retail stores selling essential goods are prohibited from selling any other goods. Stores selling hardware products and vehicle components must maintain a register of persons buying essential goods listed in Part A of Annexure B, and must keep a record of a signed declaration, which corresponds substantially with Form 4 of Annexure C by the buyer of goods attesting that the goods are essential goods as defined in the Regulations.
Grocery stores and wholesale produce markets, spaza shops, informal fruit and vegetable sellers and "langanas", are now considered essential services. In respect of spaza shops and informal fruit and vegetable traders, written permission from a municipal authority to operate is required. Provided that all valid permits for spaza shops and informal fruit and vegetable traders issued before or during the declared national state of disaster and which fall due during the said period, will remain valid for a period of one month after the end of the national state of disaster.
Essential Goods
Essential goods are defined as any food product, including non-alcoholic beverages, animal food and any chemicals or ancillary products used in the production of food. Toilet Paper, sanitary pads, sanitary tampons, condoms, hand sanitiser, disinfectants, soap, alcohol for industrial use, household cleaning products, and personal protective equipment. Products for the care of babies and toddlers. Personal toiletries, including haircare, body and face washes, roll-ons, deodorants and toothpaste. Hardware, components and supplies required by any qualified tradespersons solely for the purpose of emergency repairs at residential homes, or components and supplies required by any entity engaged in the provision of essential services for any project related to the provision of water, electricity or other essential services. Components for vehicles under-going emergency repairs where such vehicle is used by a person engaged in essential services work.
Wine – export yes, transport noNo, you still cannot buy smokes or alcohol legally (though this has not deterred the guys in the CBD from selling 'loose draws' to passing motorists without fear of being arrested).
>