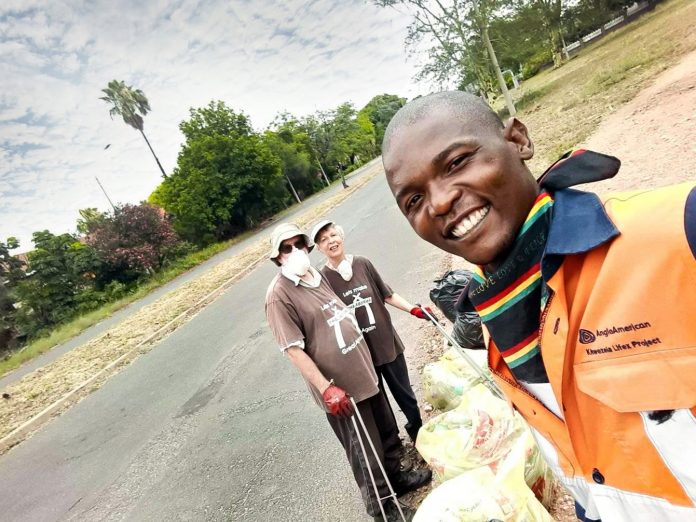 The A-Team, as they are now affectionately known by members of the Phalaborwa community, have continued taking service delivery into their own hands and have systematically filled potholes in the town's hotspots.
On Wednesday afternoon, the team of 12, in partnership with the chamber of business and businesses across Phalaborwa rolled up their sleeves and fixed the potholes at the corner of Palm Avenue and Hardekool Streets.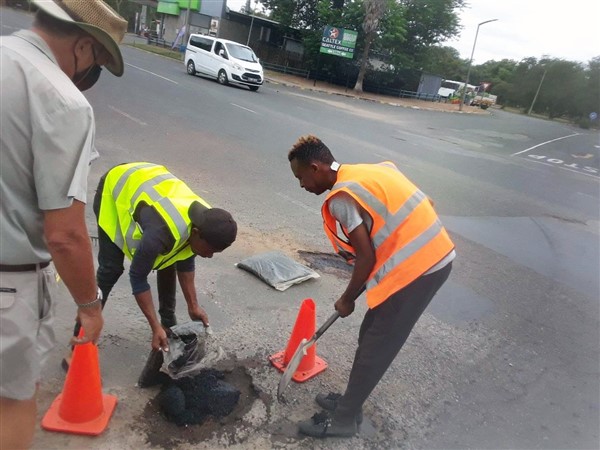 Manie Kriel, the president of the Phalaborwa Chamber of Business, told Bulletin that what the boys were doing was something that should be commended.
"I had a white guy give me 10 cents today and said he is contributing to the fixing of the road. Clearly he does not see any importance in what we are doing, maybe, and I am sorry to say this, if he finds himself in one giant pothole then he will realize that his 10 cents will not help," said Kriel.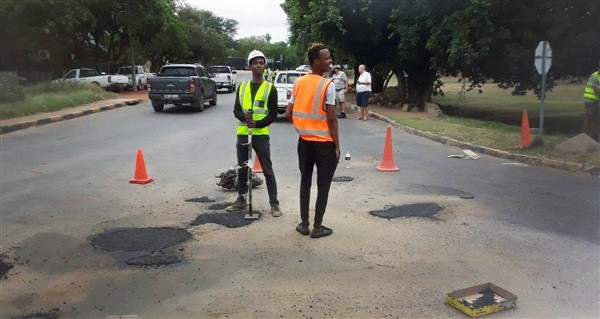 "We have a lot of experience between us, we have time on our side, and we will guide him and show him the exact way to fix a pothole. Fixing it with concrete is a temporary solution because it does not melt with the tar and its worse when it rains because between the tar and concrete there will be a hole again," commented Kriel when asked about how the chamber of business is willing to assist Clifford Manyama, the originator of the idea and chief driver behind the team.
"This kid is going far I am telling you now, he has the mentality of a businessman and I will help him. You can see he has the drive and the will to do something, not sitting around waiting for a tender from a politician," continued Kriel.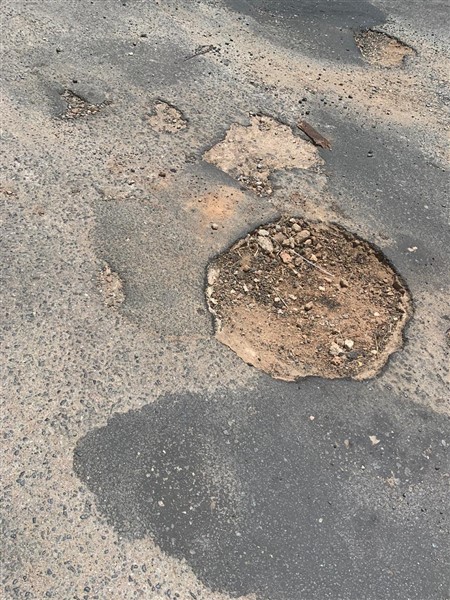 "It is a very sad situation to see these boys doing this work the municipality should be doing, I have people telling me that they will not contribute a cent towards this thing because they are paying rates and taxes but then they must go complain at the municipality because this youngster is prepared to put his livelihood at stake as he is not earning a salary but he wants to assist."
He also mentioned that he would help the 12 young men secure jobs and put bread on the table as he can see that they are eager to work.
Kriel did not hold back, on the failure by the municipality to render services to its residence. "There is no doubt in my mind that they have failed. They could not give a damn about the potholes. Always excuses of "they don't have this, they don't have that". All kinds of nonsense everytime, I am gatvol," exclaimed the president of the chamber of business.
"The problem with the mayor here is this is just a stepping stone for her to get into parliament, so she couldn't care about what is going on here as long as she is performing politically," concluded Kriel.
Clifford Manyama told Bulletin that he was happy that they are slowly but surely getting support from the 'rest of the A-Team' as he refers to the residents.
"We are doing this for the community and we will continue doing this because we are also marketing ourselves, with this donations we receive here we buy material and if there is anything left behind, we buy food and eat together after a long day," stated Manyama. "In time we will have beautiful roads everywhere in our beautiful town."
The project has garnered national attention with a SABC camera crew documenting the progress of the team this past week. The resounding silence from the office of the Ba-Phalaborwa Municipality's communications department remains deafening.
>